Mixed Martial Arts
MMA
---
Mixed martial arts (MMA) is a full-contact combat sport that allows both striking and grappling, both standing and on the ground, using techniques from other combat sports and martial arts. Our MMA program at the Kai Thai Academy consist of traditional boxing and Muay Thai kickboxing as our striking art/discipline, and our ground/ art discipline consists of Russian sambo, Jiu-Jitsu and catch wrestling!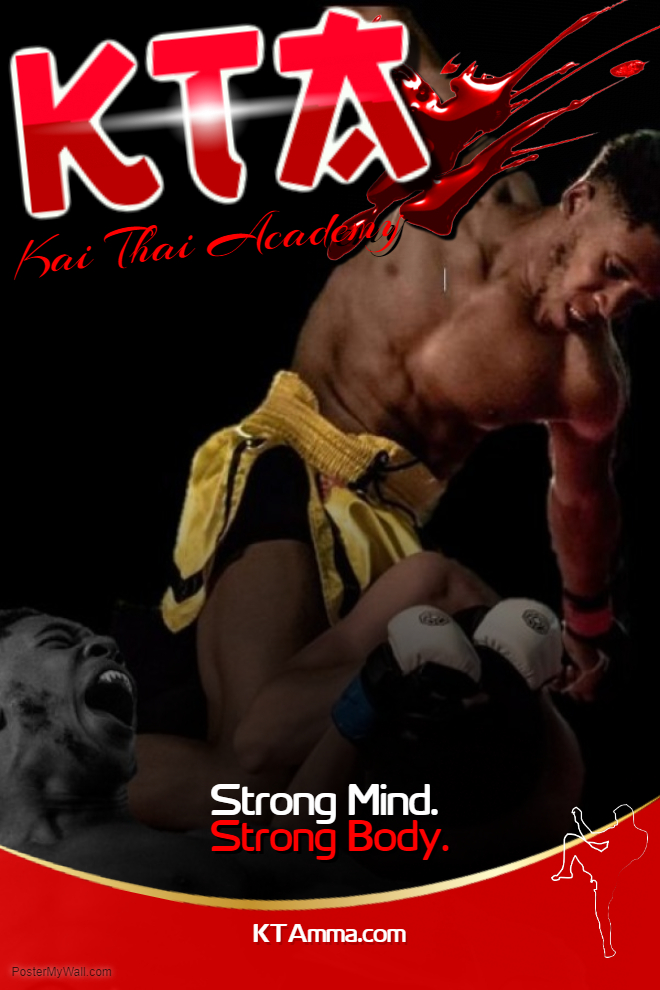 As with anything, the sport has evolved.  Modern competitors are highly athletic and commonly fluent in multiple functional martial arts.   It is not uncommon to see a Muay Thai expert that happens to also carry a black belt in Brazilian Jiu Jitsu, a former collegiate wrestling champion with a keen understanding of the stand up sciences, a boxer turned kick boxer that dominates the clinch, and so on and so on...
​
At KTA we understand that cross training is a key to success in MMA.  We also know that peak physical conditioning is a must.
​
KTA offers arts and programs to give you the tools for success.  With hard work and discipline we will commit to doing everything in our power to help you reach your goals whatever they may be.
Mixed Martial Arts
MMA
---
Mixed Martial Arts is most simply described as a combat sport. In ​ it's first mainstream presentation during the mid-90's MMA was a literal mix of representatives from various arts fighting in an effort to ultimately declare their respective art as the dominant martial art.